2/4/15 - Get a download of "Prolly" with any donation to Thomas John Nudi's feature film,
"Monty Comes Back."
12/21/14 - Butch now on the shelves at the Booksellers of Laurelwood - get it for Christmas!
8/21/14 - Read Bob Mehr's review from the Commercial Appeal
here
.
8/3/14 - The Grind Memphis, a blog covering arts, people, and culture in Memphis, recently made me their featured artist and did a fancy ol' interview.
Check it out here.
It covers the gamut of Clint Eastwood and Moon Bounce.
6/15/14 - Thanks to all who came out to the listening party. It was a great time. We've got some video from the performance coming up soon.
6/7/14 - Listening party coming up on June 15 at Rocket Science Audio in Memphis. Get a chance to hear Butch two months before it's release. There'll be wine, some badass pizza, listening stations, and acoustic renditions of Butch songs with myself, Michael Joyner, Matthew Garth, Khari Wynn, and percussionist Melvin Turner.
5/26/14 - Mastering begins this week!
5/14/14 - Great news - Butch Americana will be released later this year with the help of the North Mississippi Allstars' Cody Dickinson. More info soon to come.
3/22/14 - Here we are, folks. The end of the road. Butch Americana is finishing up it's mix this week. All-in-all, the production of this album took two years and one kidney. Every person on this album (and there are many) is a great friend. I hope dearly that the music shares love in ways that sometimes feel stifled. Thank god for music. If it weren't for things like this that don't need words, or in some case logic, to communicate feelings, love, gratitude, hope, laughter, sadness, and all the things that make us feel human, what on earth would we do with each other? I love words and writing, but the beautiful simple power of music is transcendent and instantly understood, no matter the genre. I want to thank everyone involved. Now, onto getting this joker out into the world.
10/30/13 - We recently got as many friends as possible together and recorded the ambiance that will be a part of the song "Friends Over There." It was a good ol' time with lots o' wine and we got some incredible sounds from it. The song is heavily thematic, and this element throws it to another level, hopefully driving home my feelings towards my great friends here at home.
10/18/13 - It's been a hot minute, but a ton of stuff has happened. Just last night, there was an incredible session recording the string arrangements and outro for "Friends Over There" with Pierce and Reese Martin. I've primarily been working on three songs lately. "Friends," "Years After Yesterday," and "Don't Call Me Back." That last one there has a stellar acoustic guitar part performed by Jacob Simpson, a friend of mine from California. Both "Friends" and "Don't Call" have already made me cry, so I'm hoping for success! I can't believe the amount of beautiful musicians on this project. We're nearing completion of the recording sessions...
The drum tracking is now totally complete for Butch Americana. We worked on the final three songs tonight. "Years After Yesterday" is a song about being the crazy one in bad relationship. "Friends Over There" is great Bruce Hornsby-esque tune about that feeling when you realize better friends are far off somewhere else. And finally, a Matthew Garth original, "Ode to G" is a soulful groove that ultimately will have a reprise that - I swear - when Matthew recorded it last week, brought us to tears. It's that incredible. So, next we move to the good stuff: keys, bass, sax, guitars, etc. We'll be starting in about two weeks.
It's funny, too, recording these parts in a church... In case you didn't notice the banner at the top of the page...
Powered by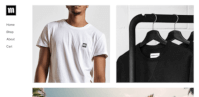 Create your own unique website with customizable templates.