Matthew Garth
- I met Matthew in sixth grade. We lived down the street from one another and would play music at each other's houses. Soon, we formed Tempeh Four, a jazz/fusion band with Austin Evans. We've gained a certain telepathy musically together after so many years of playing.
---
Michael Joyner
-
michaeljoynermusic.com
- Anyone that really records in Memphis knows Michael. He's been playing and recording in Memphis for over a decade. I had the privilege of meeting him through recording, and ever since, playing in his band has been one of the highlights of my musical life. His latest record, The Pickin's Are Slim is on sale now.
---
Khari Wynn - This man is a genius, but he'll never tell you. A virtuosic guitarist, arranger, bassist, songwriter... He's played with everyone from Bootsy Collins, toured the James Brown Tribute, and currently plays with Public Enemy. All that aside, he's an incredibly interesting person. Knowledgeable, risk-taking, and beyond the edge of future-music.
---
Hope Clayburn
-
hopeclayburn.com
- A dominant force in the Memphis music scene, Hope has made a name for herself with the unequaled Soul Scrimmage. Thank god her drummer couldn't make it to a show one night. I sat in and it was all straight ahead in a rocket car from there on out. Her sax playing is powerful and joyful all at once. She's played with the Allman Bros, James Brown, Gov't Mule, and Valerie June
---
Matt Karner - The day before playing with Tempeh Four on TV, our bassist had to cancel. I'm prone to panicking sometimes, so I called searched quickly for a bassist. The answer came from Matt Karner. Here is the truth: No one else knows how to "talk" with their instrument better than Matt. Many of our shows together were improvised. He knew how to communicate, even make us laugh. He'd challenge us with competing time signatures, keep us on our toes. And always with a huge smile. He currently plays with the
Soul Thieves
and many lucky bands across the Memphis area.
---
Will Lowrimore - A Memphis gem, this is one seriously funky bassist. The first time I played with him was at a Hope rehearsal, playing a James Brown song. It was so ridiculously funky, I just stayed back and played the groove. What an incredibly shining and active player. If you need someone to dig into a groove and blow you away, hire this man.
---
Victor Darnell Sawyer
- Not too many people can make a name for themselves playing trombone, but Victor isn't a normal person. If you've ever seen him play, you know what energy he brings to the show. He is the go-to Trombone player in Memphis, hands-down. Not only is he damn good, he's so fun to play with. Jumping around, screaming the words, laughing, making jokes. Currently, he's playing with multiple great bands and is also a teacher at the Stax Music Academy.
---
Charles Ray - I met this guy, once again, through Hope Clayburn, which generally means "this guy is freaking good." And this is definitely fact. He's a great trumpet player, songwriter, and band-leader. Watch out for this guy. He just recently moved Nashville.


Robert Allen Parker - This is the most inspiring guitarist you'll ever watch. He plays every note with the ecstasy of every musician you've listened to in the last year combined. I remember the first day I played on stage with him. He made my drumming better. And someone would be lying to you if they ever said he had wronged them. This man is a shining light in Memphis, a positive spirit who never puts anything down, only lifts up. At his wedding, with the utmost honesty and energy, he played a guitar solo as his vow. Those who weren't there might think that to be gimmicky or cheap. No way, it was the most genuine wedding vow I have and will probably ever see. His documentary film, Meanwhile in Memphis, which focuses on the days since Stax closed to the present music scene, is essential music cinema and is currently on the festival circuit.
---
Jeff Culley - Jeff... Oh, gentle Jeff. It is physically impossible to feel any negativity towards him. His playing is so beautiful and his spirit comes right through. He is one of the kindest, honest individuals I have ever met. His talents are immense. He's a wonderfully emotional and introspective guitarist and songwriter. I have had the chance to play with him many times, and it always surprises me just how good I feel playing his music. It's relaxing, complex, quiet, loud, serious and funny. A wonderful person and a wonderfully talented musician.
---
Jacob Simpson
-
soundcloud.com/jacobsimpsonmusic
- I moved away from Memphis and the best person I met was from Mississippi. Jacob has such a raw and honest spirit that explodes from his guitar playing. I met him in Los Angeles, where he was drifting between jobs and places to stay. This go-where-the-wind-blows philosophy makes his music so dense and interesting. And, it's no denying it, he makes Don't Call Me Back. The first time I listened to his playing on that song, I cried. It's so great to play with him.
---
Pierce Martin - What a character, this ol kid. Pierce is a one-of-a-kind violinist, who never fails to act out (in a good way.) I played in his band Eklektika for a period, and his mix of Celtic, Native Amerian, Classical Music, and Rock set everything else I was playing apart. His music and playing is without definition. And he's smart, too. Don't let him fool you.
---
Reese Martin - A talented violinist, cellist, and vocalist, Reece brings a fun and light sensibility to his playing, which makes recording with him all the more worthwhile. He's much younger, and can keep up with anybody, which shows his commitment to his training and playing.
---
Mike Martin - Mike reaches out and stretches his playing. He knows how to write out charts on the fly for himself and other musicians. When he came to record, he did not yet know his part, and it was within the hour that we had it. I'm so please with his playing. It's not everyday someone suggests the flugelhorn. He currently leads the Faith Baptist Orchestra.
---
Chatt Graham
- Known as "The Entertainer" on the Jazz Lover radio station, which is exactly what he is. A vocalist, dancer, actor, the man never slows down. Really, I've only ever seen him near his house once. He can also sing low, which is great for his background vocals on Movers N Shakers. We worked together on a short film Am I back in 2011, and most recently on the upcoming feature Lights, Camera, Bullshit. He's currently doing his thing, which is everything.
---
Shelby Baldock
- I've been playing music in the Memphis are since I was 10. Eventually I made my way to playing with incredible talents such as Hope Clayburn's Soul Scrimmage, Michael Joyner, and the North Mississippi Allstars.
---
Powered by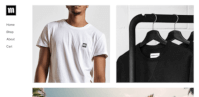 Create your own unique website with customizable templates.