DOWNLOAD butch americana

---
Butch Americana is the first solo record from Shelby Baldock. Spanning almost 3 years and a kidney, Butch is a showcase of modern Memphis talent. From the personal, to the sarcastic; the melodies to the improvisations, the music follows along the many emotions of life at a crucial moment. The past few years have seen enormous health battles, money troubles, moving away, and coming home. Through it all, one thing has stood above all the rest: the incredible community of musicians and artists in Memphis are unlike any other on earth. Beautiful people with intensely genuine spirits. The list is incredible: Michael Joyner, Khari Wynn, Hope Clayburn, Matthew Garth, Jeff Culley, Jacob Simpson, and more.

Opening with the guitar-explosive "Years After Yesterday," to the journey of "Friends Over There," all the way to the dulcimer styling of "Prolly," you'll have melodies stuck in your head for weeks to come. From folk, pop, psychedelic rock, to funk and classical, this is music unlike anything you've ever heard before.

Download two different album covers right here.
For a complete list of stores, streaming services, and more click here.
Now available at the Booksellers at Laurelwood in Memphis.
---





---

Support the American Kidney Fund, Inc. by purchasing Butch via FanDistro right here.
20% of each sale goes to the charity. Share the page to get a free download.
---
Powered by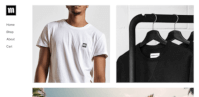 Create your own unique website with customizable templates.